M&A Sell-side
Selling a company
There comes a point at which you will put serious thought into selling your business. It could be the 'right time' in your life or it could stem from a third party that is interested in buying your business. If you are considering selling your business, bear in mind that a successful transaction involves more than simply obtaining the best financial result: it also involves achieving your strategic business and personal goals.
Rembrandt Mergers & Acquisitions
Our distinctive way of working offers you added value in all phases of a sales process.
Added value
Decades-long experience
Track-record with notable transactions in a variety of sectors
A structured approach with complete control over the entire process
Sound analysis and a precise valuation at the start of a sales process
The best nationAccess to excellent national and international networksal and international networks
Notably high rate of success in achieving transactions that meet pre-determined goals
Goal-oriented, personal and committed
Sales process
Each process starts with a thorough assessment of your wishes and expectations. In addition, it is important to assess whether the company is actually ready to be sold. The sales process consists of three phases: preparation, transaction and completion. During each phase, we keep a careful eye on your goals and check on progress.
1. Preparation phase
In preparing for the sales process, together we establish the lead-time and lay the foundations for a successful result. Throughout, any information you provide is in safe hands. During this phase, we work closely with the advisors involved in your business, such as accountants and tax advisors.
* Rembrandt Mergers & Acquisitions, as an independent mergers and acquisitions practice in the Netherlands, is ISO 27001 certified.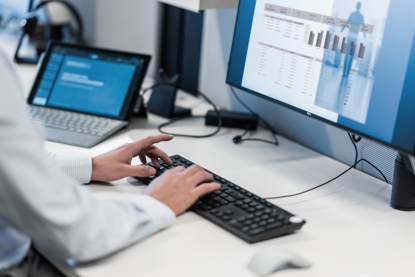 The process starts with a valuation. Employing various methods, we determine the value of the business as accurately as possible. We look at the most important factors that might impact value both now and in the near future.
In our analysis, we include any potential synergies with potential buyers. On the basis of the results of this valuation alongisde an estimate of market conditions, we agree the next steps in the process. Depending on results of the process, it might be wise to perform a vendor due diligence which is an external examination of the business on behalf of the seller, in which the business is thoroughly vetted against  criteria considered important for the transaction.
Our activities mainly consist of drafting an information memorandum, creating a long-list of potential buyers and, together with you, agreeing which potential buyers to approach. To put together a list of the right candidates, we make use of our years of experience, our extensive databases as well as input from our national and international networks. We conclude this phase with a recommendation as to the procedure and timelines that best suit the sales process.
A thorough and meticulous preparation will lead to an efficient and successful sales process.
2. Transaction phase
Following this thorough preparation, the sales process starts in earnest once we approach third parties. In most cases, we first gauge whether a third party is open to acquisitions and, if that is indeed the case, we conduct research on the basis of an anonymous profile to ascertain the degree to which your business fits their's. Subsequently, we sign non-disclosure agreements, hold introductory talks with potential buyers and receive and analyse non-binding offers for the business.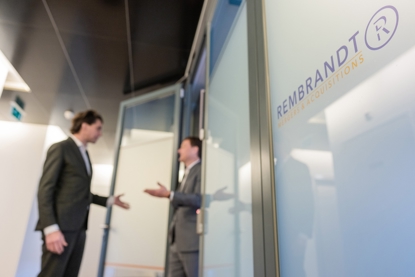 The transaction phase may also include management presentations, analyses of non-binding confirmatory offers and negotiations. When an agreement regarding the most important conditions for the transaction is reached with a buyer, we draft a Letter of Intent (LOI). Our decades-long experience in the area of acquisitions is utilised to arrive at the best possible transaction for all parties involved. It may also be the case that we advise not to take any further steps for the time being.
Rembrandt Mergers & Acquisitions: professional, experienced and committed.
3. Closing phase
As soon as possible following the signing of a Letter of Intent, the buyer and their advisor(s) will commence the due diligence process. After the findings of this process have been discussed, the final phase of the process will commence. This consists of drafting the transaction documentation and holding negotiations related to this.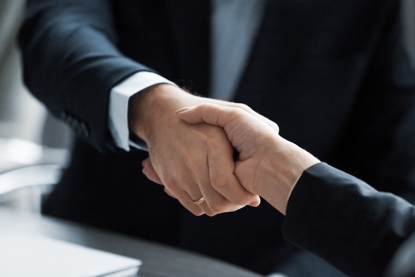 Our specialists are happy to help.
Recent sell-side transactions