Sell-side
Selling your business
Are you considering the sale of your company? A successful sale includes not only the best financial result, but also the realization of your personal and strategic objectives. To this end, we take stock of your wishes and expectations, and the factors determining the value of and around the company. A phased and tightly managed sales process will lead to a successful sale in all respects.
Rembrandt Mergers & Acquisitions
Rembrandt Mergers & Acquisitions' distinctive approach ensures added value for our clients. We stand alongside you as entrepreneur.
Added value
Realisation of your personal, financial and strategic objectives
Goal-oriented, personal and professional involvement
Guidance throughout the entire process
Close cooperation with professionals in the field
The best national and international networks
Sales process
Thorough preparation is the first step toward an efficient and successful sales process. For example, what are the most essential value determining elements of the company? Which market conditions do you have to deal with now and in the short term? What are the synergetic advantages for the various possible buyers and could these also be included in the valuation? Only after careful orientation and inventory, we determine the company's value and approach potential buyers - nationally and/or internationally.
Goal-oriented and experienced
Rembrandt M&A has extensive experience in sales transactions. We regularly cooperate with accountants or lawyers in these transactions. We can also leverage an extensive national and international network. This helps our team to achieve the best possible deal for you.
'Thorough and careful preparation leads to an efficient and successful sales process.'
A step-by-step plan for sale
Our step-by-step plan for sale distinguishes three phases: preparation, transaction and completion. In each of these phases, we keep the ultimate goal of a successful sale in mind and constructively monitor progress.
Preparation phase
1. Preparation phase
The preparation phase is essential for an efficient and successful sales process. This phase focuses on planning, valuation, possibly a vendor due diligence, drafting an information memorandum, and compiling a long list of potential buyers. In this phase, together with the client, we determine the procedure to follow for the sales process.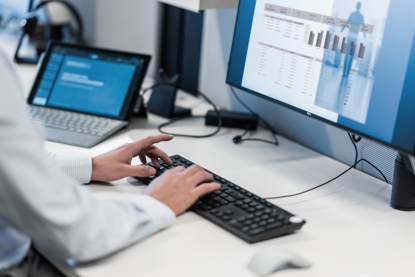 Transaction phase
2. Transaction phase
The transaction phase focuses on approaching selected potential buyers, introductory talks subject to confidentiality, and analysis of first indicative offers: non-binding offers. This transaction phase also includes management presentations, analysis of any second indicative offers (non-binding confirmatory offers), negotiations, and recording of agreements in a Letter of Intent (LOI).
Closing phase
3. Closing phase
The closing phase includes due diligence by the purchasing party, the evaluation thereof, and the preparation of the definite transaction documentation.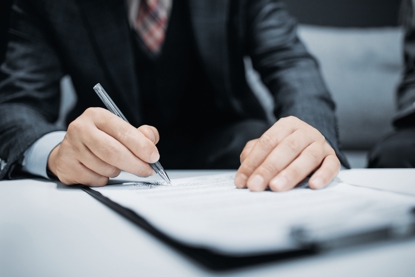 Rembrandt Mergers & Acquisitions: professional, experienced and involved.
Our specialists are happy to help.
Recent sell-side transactions