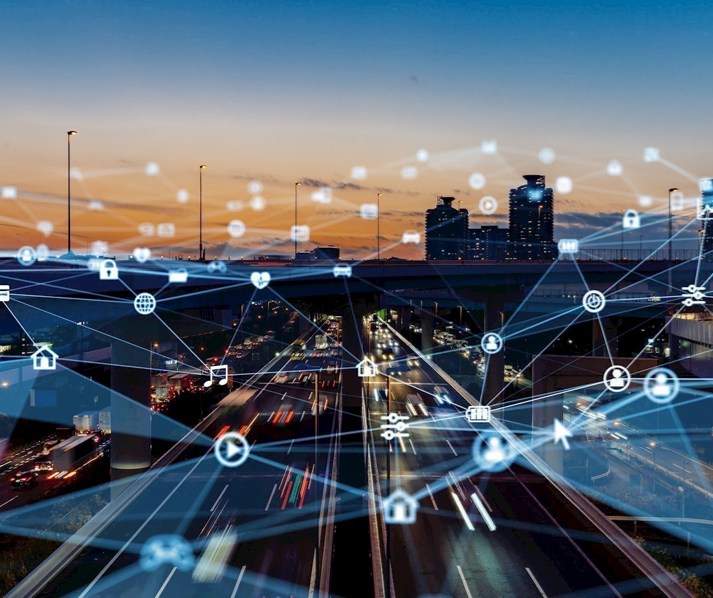 Integrity and respect are the most important conditions for the actions of Rembrandt F&O. Rembrandt F&O's point of departure and objective is the interest of the customer. We want to create value by, among other things, offering the best possible services that our clients consider appropriate. We believe it is important that our clients experience and recognize us in, among other things
Integrity: acting in accordance with the intention;
Respect: dealing with customers in such a way that they experience the respect of the organization.
Responsible party
Rembrandt F&O B.V. (Chamber of Commerce 34182446) is the so-called data processor within the meaning of the General Data Protection Regulation (AVG). This means that Rembrandt F&O decides which personal data will be processed, for what purpose and in what manner. Rembrandt F&O is responsible for ensuring that your personal data are processed in compliance with the AVG and in a proper and careful manner.
What data do we collect and how do we use it?
This is the data that we collect within Rembrandt F&O:
Personal data
Rembrandt F&O processes personal data within the meaning of Article 4 (1) of the AVG. Personal data is any data that can provide information about an identified or identifiable natural person.
Website user data
These are data that are collected by means of Google Analytics. This data is used to make your visit to the website easier. Preferences are remembered and marketing data is stored to monitor the website.
Customer data (purchase & sales)
This is customer data collected via our contact forms on the website. This data is actively entered by the user and used to create an accurate buying/selling profile.
Application data
CV, motivation letter, grades or other documents provided by you. These are used for the application procedure.
Depending on the services and functionalities you use on our websites, we may collect the following personal data from you:
name
company details
Telephone number, address, province and e-mail address
position, title, gender, date of birth and preferred language
information that you enter yourself in an open field, such as a message in the contact form or one of the other forms or buttons on the website (such as the application form or the buy/sell form or chosen sector)
job application information such as education level and work experience
Technical measurement data of the equipment collected by Google Analytics, Spotler, YouTube, such as IP address, MAC address, device data, identifiers in cookies and your surfing behaviour on our websites
We collect your data for one or more of the following purposes (partly depending on which services or functionalities you use):
For the performance of an agreement that you have concluded with us;
For our financial administration and tax returns;
To make use of all functionalities and services on the websites;
To process registrations for newsletters or other services;
To process job applications;
To process questions or complaints;
To improve our websites.
From whom does Rembrandt F&O collect personal data?
We only collect data from users of the job application module (applicants), from users of the contact forms for our service products (clients/prospects), or from users of our website who request that cookies be installed (website users).
With whom are personal data shared?
Rembrandt F&O uses the personal data you provide in order to be able to advise you as best as possible on its products and services. Your personal data may be made available to other divisions of the Rabobank Group, whereby the personal data may be used in order to provide these individuals with the best possible advice on products and services and to prevent, detect and combat fraud and money laundering.
Rembrandt F&O and the Rabobank Group will be very careful when processing your personal data. They will only use the data that is necessary for providing optimal services. Personal data will not be disclosed to third parties without your consent, except to the extent required by law or by obligations that Rembrandt F&O has assumed towards you.
How long will this data be kept?
We only keep your personal data for as long as it is necessary to fulfil the purpose, including complying with required laws. To determine the appropriate retention period for personal data, we take into account the amount, type and sensitivity of the personal data and the purposes for which we process your personal data. In some circumstances we may anonymise your personal data so that it can no longer be associated with you.
Application data will be retained for up to 4 weeks after the application has been completed. Applicants who are interested in a possible employment contract or work placement at Rembrandt F&O may, in consultation with them, have their data stored for a longer period (up to a maximum of one year).
In addition, event data containing privacy-sensitive website user data will be stored in Google Analytics for a maximum of 2 months.
Choices for personal data
We offer all visitors the opportunity to view, change, or delete all personal information provided to us at that time. At the bottom of each mailing you will find the option to change your data or to unsubscribe.
Applying for a job with RFO
Screening is part of the application procedure. We use the screening procedures that apply within Rabobank to assess whether new employees are sufficiently reliable to perform their work. As a job applicant, you are entitled to privacy and the secure and confidential treatment of your personal data. After completion of the application procedure, your application will be kept for a maximum of 4 weeks. Applicants who are interested in a possible employment contract or work placement at Rembrandt F&O may, in consultation with them, have their data retained for a longer period (up to a maximum of one year).
Security
Rembrandt F&O makes every effort to protect your personal data from loss, destruction, use, modification or distribution by unauthorized persons. We adhere to the ISO 27001 standard.
We have implemented the following measures, among others:
Security and encryption of computers;
Network security;
Data is only shared with employees who are authorised for this purpose;
All employees of Rembrandt F&O are bound by confidentiality.
Do you have any questions about our privacy statement or would you like to make an objection? If so, please contact our privacy officer at privacy@rma.nl.