The power of an international network
Rembrandt Mergers & Acquisitions is not only active in the Netherlands, but we also assist in interesting acquisition processes on an international level. We allow clients to experience the strength of an international network. Rembrandt is the only Dutch M&A practice that is affiliated with Advior International.
Advior focuses on companies with an enterprise value of €50 million to over €500 million.
Advior International is a predominantly European alliance of independent corporate finance advisors. Together, they form the ultimate network for cross-border transactions.
Countries in which we operate through Advior International include: Austria, Belgium, Denmark, Finland, France, Germany, India, Italy, Netherlands, Norway, Portugal, Spain, Switzerland and United Kingdom.
International conferences
To strengthen cooperation with partner offices across borders, the network organizes an international conference twice a year. The focus here is on networking, learning from each other, and discovering new opportunities for our clients.
Visit the Advior website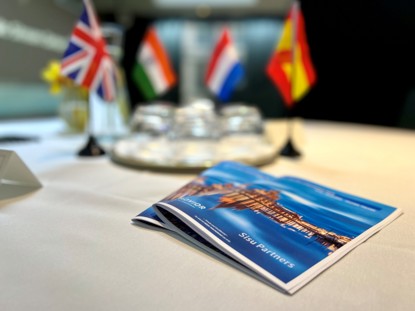 Our specialists are happy to help.