M&A Buy-side
Buying a company
There are several possibilities to fast-track your company's growth. A strategic acquisition is one of these options. Are you considering acquiring a company and you don't quite know which company to acquire? Or do you have your sights set on a particular business? We will gladly advise you on the possibilities of acquiring such a company.
On the basis of your most important criteria and goals, we will jointly agree on an approach to achieve a successful acquisition of a business. For us, a transaction is only considered successful when both short and long-term strategic goals have been reached.
Rembrandt Mergers & Acquisitions
Rembrandt Mergers & Acquisitions' approach is differentiated through creating added value for you in all phases of the acquisitions process.
Added value
Decades worth of experience
A track-record of notable transactions in a variety of sectors
A structured approach offering complete control over the entire process
Extensive network of financers and investors
Access to excellent national and international networks
Achieving your strategic goals
Close co-operation with other professionals
Goal-oriented, personal and committed
Co-operation
As experienced mergers and acquisition professionals, we work closely with advisors that may be linked to the business. This also applies to other professionals, such as due diligence specialists and M&A lawyers. Effective co-ordination of all activities is essential to maintain an overview, monitor progress and keep costs in check.
From financial analysis through to acquisition: Rembrandt Mergers & Acquisitions accompanies you during the entire process.
Acquisitions process
In our step-by-step plan for acquisition, we distinguish three phases: preparation, transaction and completion. During each of these phases, we keep the ultimate goal of a successful acquisition in mind and monitor progress.
1. Preparation Phase
In most processes, we start by creating a profile that includes the most important criteria as well as value-determining elements and strategic goals that a potential acquisition should deliver. For an acquisition to be successful, it is of great importance that the information and knowledge that is received during the process is continually measured against these criteria.
Should there not be a potential candidate under consideration, we will use our own databases and (inter)national network to draw up a list of candidates that best suits your company profile. Together, we will create a shortlist of the most suitable candidates who we will then approach appropriately to investigate whether they are open to an introduction.
When both parties wish to further investigate a possible acquisition after the first introduction, we send a questionnaire to obtain any necessary information, information which is then used for financial analyses, including a first indication of financial feasibility. In addition to the financial aspects, we evaluate to what extent the business and its culture match your personal wishes. Thereafter, and in discussion with you, we decide whether or not to issue an offer (in terms of price and terms and conditions).
2. Transaction phase
The transaction phase mainly focuses on deeper financial analyses, cultural and commercial aspects, issuing of an offer, negotiating and documenting the agreed terms in a Letter of Intent (LOI).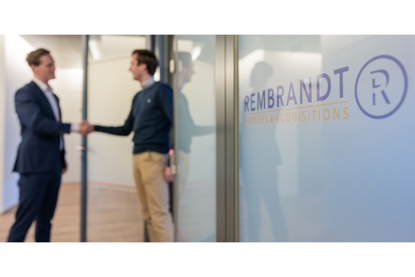 3. Closing phase
The completion phase consists of, amongst other things, due diligence, drafting a business plan, arranging financing and/or venture capital as necessary, discussing the results of the research and measuring these against the goals. As a final step, the transaction documentation is drawn up and signed.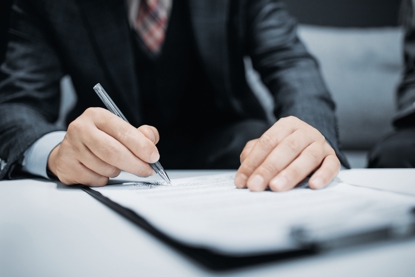 Rembrandt Mergers & Acquisitions: professional, experienced and committed.
Our specialists are here to help.
Recent buy-side transactions