Welcome to Rembrandt Mergers & Acquisitions - Smart M&A
We are here to help you realise those plans.
Buy-side, sell-side & corporate finance
Rembrandt Mergers & Acquisitions is an independent M&A advisor, specialized in the acquisition and sale of (international) corporations. To achieve a successful transaction, we guarantee a phased and carefully managed process.
Focused, personal and committed.
Rembrandt Merges & Acquisitions is an independent M&A advisor, specializing in the acquisition and sale of (international) businesses. You might get just one opportunity to achieve a successful acquisition or business transfer. With an extensive track record across numerous sectors, and our international network ADVIOR, our 50+ professionals are here to guide you throughout the entire process.
Your success is not a coincidence
Discover how we can provide added value
Why Rembrandt?
At Rembrandt M&A, we understand the questions that you have as a potential (future) business owner.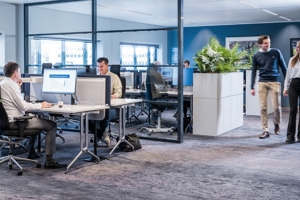 Who are Rembrandt?
Rembrandt Mergers & Acquisitions understands that no two situations are the same.
About us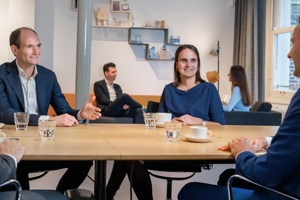 Deals 2022
Spread across 3 offices in the Netherlands , our (sector) specialists and young professionals are ready to support you at every stage of an acquisition process. In 2022, this approach resulted in a record number of transactions.
Deals 2022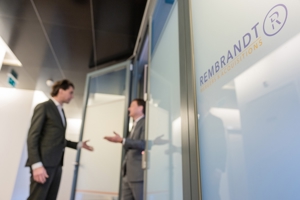 A successful acquistion process is like a race:
At times, you need to speed-up, at other times slow down. Negotations can be competitive, but always sporting. And alongside solid engineering, a driven and committed team is essential to win a race.
Ready for the future.
Honest, thorough and carefully thought-through: your future plans deserve the best advice. Our approach follows a phased and closely-managed process which leads to an outcome that is successful in every aspect. Interested in hearing more about your options? See below for contact details.
Our specialists are here to help.