Sale, merger or acquisition?
Driven to make the difference
You often get one chance at a successful acquisition or corporate transfer. The difference is made at every step in the process, from preparation, robust planning through to a successful transaction. At Rembrandt M&A, this way of thinking has been in our DNA for 25 years. With an extensive track record, and our alliance with international network Advior International, more than 45 professionals are ready to assist you in this process.
The best possible deal
An acquisition, merger or sale of a company is not always about the highest yield. Preparation, timing, tactics, personal motivators: together they determine the optimum transaction. Each step of the process is essential in achieving the best result: strategic, financial and personal.
Focused, personal and committed

Rembrandt M&A is an independent mergers and acquisitions advisor, specialised in the acquisition and sale of (international) companies. Our strength lies in taking a sound approach and in making choices on the basis of facts, but always with the human element in mind.
About Rembrandt M&A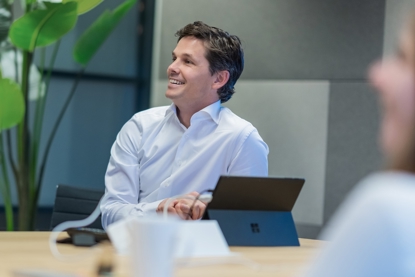 A strong network
Rembrandt M&A, while linked with Rabobank, operates as a fully autonomous and independent advisor. In addition, we are affiliated with Advior International, an association of renowned M&A offices in Europe, the United States of America and Asia. For you as a business owner, this means access to an extensive international network in which professionals appreciate the importance of co-operation in order to provide the best assistance.
Customer testimonials
Every acquisition is unique. Each business owner has his or her own story. Entrepreneurs that preceded you recognise your ambitions, questions and challenges. Read here how they have experienced co-operation with Rembrandt.
Discover all customer testimonials
An eye to the future
Honest, thorough and well thought-out: your plans for the future deserve the best advice. Our approach follows a tightly managed process that leads to a transaction that is succesful in every aspect. Curious to hear more about the opportunities? Feel free to contact us through any of the options below.
Our advisors would be happy to help.