Why Rembrandt?
The added value of Rembrandt for you as an entrepreneur
At Rembrandt Mergers & Acquisitions, we understand the questions that you have as a potential (future) business owner. You often only get one chance for a truly successful sale or acquisition.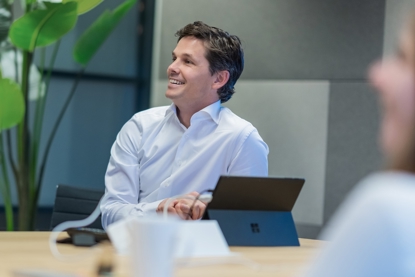 A successful transaction comprises more than only the best financial result. Together we look at your strategic and personal goals. We stand beside you as a business owner. With sights set on a clear end goal, we accompany you during the entire sale or acquisition process.
Client Testimonals
Each story is unique. Moreover, other business owners also once stood where you are now. Read here the personal stories of customers who we have successfully helped achieve their goals.
A strong network
As experienced advisors, we work closely with accountants, lawyers,  supervisory boards and other professionals in the field. Rembrandt Mergers & Acquisitions is associated with Rabobank, but we nevertheless operate fully independently. Furthermore, we are affiliated with the international network, Advior International.
Rembrandt M&A
The distinguishing approach at Rembrandt Mergers & Acquisitions can be summarised in our four core values: commitment, experience, cooperation and dedication.
Added value
Realisation of your personal, financial and strategic goals
Focussed, personal and professional commitment
Guidance throughout the entire process
Close co-operation with professionals in the field
Extensive experience and the best national and international networks
Our specialists are here to help.