Why Rembrandt
The added value of Rembrandt
Rembrandt Mergers & Acquisitions has a strong track record in the sale and acquisition of companies and management buy-ins. With our previously successful transactions, you can count on the best result. During the process, we always take your strategic and personal objectives into account. With the end goal firmly in mind, we will assist you throughout the entire sale or acquisition process.
Rembrandt M&A
Our distinctive approach can be summed up in our four core values: commitment, experience, cooperation and dedication. We stand alongside the entrepreneur.
Added value
Realisation of your personal, financial and strategic goals
Goal-oriented, personal and professional involvement
Guidance throughout the entire process
Close coorperation with professionals within the industry
Extensive experience and the best national and international networks
A strong network
As experienced consultants, we work closely together with accountants, lawyers, supervisory directors and other professionals in the field. To this end, we have an extensive national and international network. Our approach follows a phased and tightly managed process, leading to a transaction that is successful in all respects.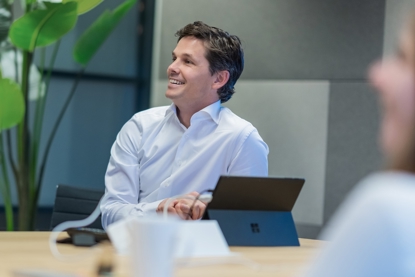 Client stories
At Rembrandt M&A we stand beside you and together we will achieve the best result. Read about the experiences of entrepreneurs whom we have assisted here.
Transacties
Our specialists are happy to help.